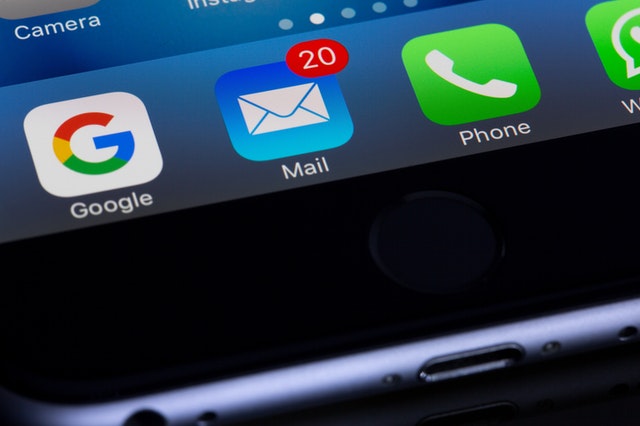 Organizing your email has become one of the most time consuming and challenging tasks. With everyone now using a minimum of two or three email accounts, email management issues have become even harder to solve. In order to provide an easy solution to these problems, many email management apps and tools are introduced. However, while choosing an email management tool there are some specific features which ensure the proper and efficient management of email accounts. Through this article, we will provide you with the top 5 email organizer apps so that you can choose easily.
Top 5 Email Organizer App
Mentioned below are five of the best email management tools. These tools will enhance your email experience and make it less complex. Read on to find everything you need about these email management apps.
A. Mailman
Mailman tops our list of email management software with five star rating. Mailman is one of the best email management software which is extremely safe and flexible. Mailman is the most unique software as it allows users to work from their Gmail app itself and integrates within the system. Unlink, any other apps in the market, users do not need to download the whole new dashboard and get used to the entire new ecosystem. Some USPs of Mailman are:
Batch Delivery: You can schedule a time period when you can receive all your emails together. During any other time, all the notification alerts are muted. This feature is also known as the 'Delivery Slot'
The 'VIP list': this feature will allow you to view your important emails very easily. You can define the keywords, email addresses to never miss an important email.
Block Unimportant: Mailman also blocks all the unnecessary emails that you have not signed up to save you the trouble. However, if an important mail gets blocked, you can always check it in the blocked mail list.
Do not Disturb: You can custom define your schedule and be a master of your own. You will get emails only in the predefined time intervals specified by you.
B. Proton Mail
The second on the list is Proton Mail. It is the most secure email management app whose main priority is the privacy and security of its users. It is their importance to privacy that made them rank first in this list of apps. The app comes with secure data centers as well as end to end encryption. There is no third party involved and the service is fast-paced and safe. For further details, a few features of this app are given below:
Primary focus on safety and privacy of the user.
A Free Proton VPN account is provided upon registering for Proton Mail.
The app protects your email account with two-factor authentication
You can select a short domain access with this app.
You can import twenty or more languages from the CSV format
You can add custom labels to increase productivity and improve user experience.
C. Newton Mail
The third app in this list, enables you to exercise your email management solutions and manage your inbox effectively. With its help, you can manage multiple accounts, read recipients, and also organize the inbox. The user interface is also extremely easy and simple to use. Some of the features that make Newton Mail special are:
· The emails are stored in a way which helps you with workflow.
· You will get to know when the recipient has received and read your email.
· You can schedule emails to send later.
· The usage of the computer process is reduced and it can also be synchronized easily with other packs.
· It also comes with a lock feature that you can maintain your privacy and security.
D. Blue Mail
Blue Mail is one such email organizer app that has the potential to manage countless emails. You can arrange for the intelligent push notifications so that you can also manage group emailing here. Its features include:
· You can synchronize the events with the help of the integrated calendar feature of this app.
· You can send emails to a large group of people without having to enter their names.
· You can cluster emails through this based on the groups and services.
· The app has a people mode, which enables you to receive mails from people only.
· You can switch between day and night mode, based on which one you prefer.
· You can mark emails for later use.
E.  Microsoft Outlook
The last one in the list is the email management app from Microsoft Outlook. It comes with components like calendar, contacts, tasks and a lot more to make your life and handling emails easier. The features of Outlook are listed below:
· You can use the app in offline mode.
· The software can run in the background while you are busy doing other work.
· You can perform a fast transfer of the files to office 365.
· Multiple email accounts can be managed with the help of this.
· This app works well with the Google apps.
Choose the Best email organizer app
The apps mentioned above are amongst the best apps to help you with email management. Installing one of these apps will make it extremely easy for you to manage emails. However, you must choose the app wisely and make sure that it complements your everyday work flow and satisfies all your needs. After you have chosen, it is time for you to sit back and let the app guide you in how to manage the mails. Our First 3 are:
Mailman that takes your inbox to zero in less than a minute
Proton for greater safety
Blue mail for its sorting features