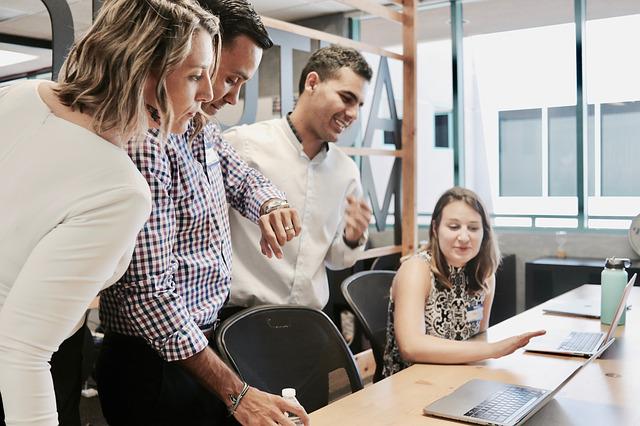 When it comes to launching a business, digital marketing agencies should make sure their venture is worth the money and effort they put in. In the digital era, if agencies and their teams do not understand their worth, they will become extinct. As a result, digital marketing has a lot of room for growth in the marketing area because the return on investment is better than traditional marketing.
With the right training, it's easy to adapt and master digital marketing and build the abilities needed to run a lucrative digital marketing agency. Practically, this is a difficult task, but it is possible to succeed, providing valuable experience for digital marketers. According to previous surveys, digital marketing reached a global audience and clientele in 2021.
Many businesses moved their presence online during the pandemic to keep their customer base, which is critical for a thriving business. Digital marketing companies currently have a lot of options to help their clients' brands become more successful and profitable by working with them. Take a look at the reasons why you should start a digital marketing agency in the paragraphs below.
Digital marketing is a service-based sector that is both evergreen and relatively simple to get started in.
Even during recessions, it delivers a consistent monthly income.
With time, the agency you create will grow into a valuable asset that you can sell at any time.
You can create a virtual agency and staff can work from anywhere.
You get to pick the industry you wish to work in based on your extensive expertise gained through job experience.
It's a good opportunity to generate jobs for those who provide value by helping your organization meet its needs by performing various duties.
You can hire talented people to fill roles where you are weak or don't care about building a solid team for your agency.
It enables you to build a healthy work culture that promotes talent retention, job satisfaction, reduced stress, and high performance, among other things.
Starting a digital marketing agency is considerably easier than starting other businesses, but turning it into a profitable one in today's digital world is difficult. The six most critical areas to cover in order to build and maintain a successful digital marketing business are listed below.
Choosing a specialization: Specialization is critical for your agency to stand out in a crowded field. It is preferable to concentrate on a single market.
Online Presence: A good digital marketing business must also have a strong online presence. Simply put,the digital marketing agency must be visible online and must display its brand identity after it has been formed. Some parts of the online presence, such as a website or social media content, can be managed, while other content, such as online reviews, cannot.
Budget for Digital Marketing: According to a recent study, most businesses spend 7-10 percent of their overall income on marketing, with the number varying depending on the type of business and the size of the budget. The marketing budget helps them stay on track and focus on long-term objectives.
Selecting the appropriate digital marketing model: For any business model, prefabricated solutions for a digital marketing firm are now readily available. However, it is unclear whether the solution is profitable. An audience-based business plan is the best strategy to choose as a business model for the agency. Only a few business models can help digital marketing agencies become lucrative.
Value-based Pricing: The best technique to use is value-based pricing for the services supplied by the digital marketing businesses rather than charging clients based on the time spent on their projects. For example, the agency could charge a premium for highly strategic operations like search engine optimization, content marketing, increasing website traffic and social media marketing.
Measuring the Effectiveness of Marketing: Time is another essential component in determining the profitability of a digital marketing agency. Marketing takes time, and it's important to keep track of how much money is made at any one time. In addition, time should be used efficiently to complete tasks in order to be prepared for upcoming initiatives.