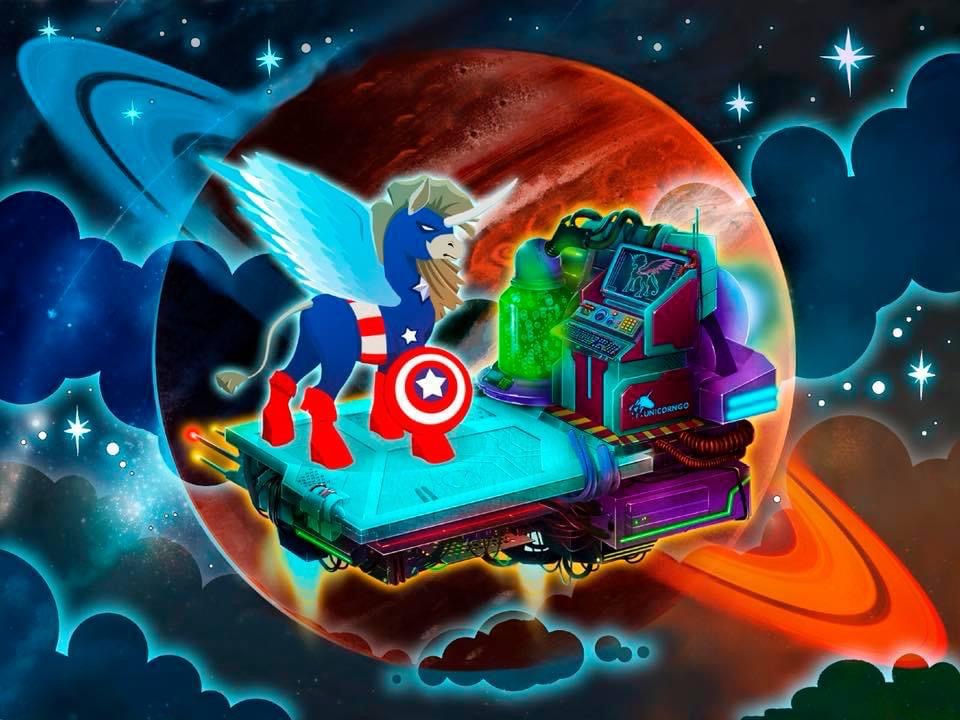 Hello everyone, today we are going to know more about UnicornGo.
So, what is UnicornGo?
UnicornGo is a new gaming high-tech Multiverse created by multiple blockchains put together. Fabulous creatures and scientific research, high-tech and fantasy, collectible passions, and genetic experiments merged in a colorful fantasy world.
Here gamers can buy, sell, exchange, upgrade, pair, get offspring, clone, and do many other things with mythical characters. It is a real-time multiplayer adventure game that includes 3D cartoons, different tournaments.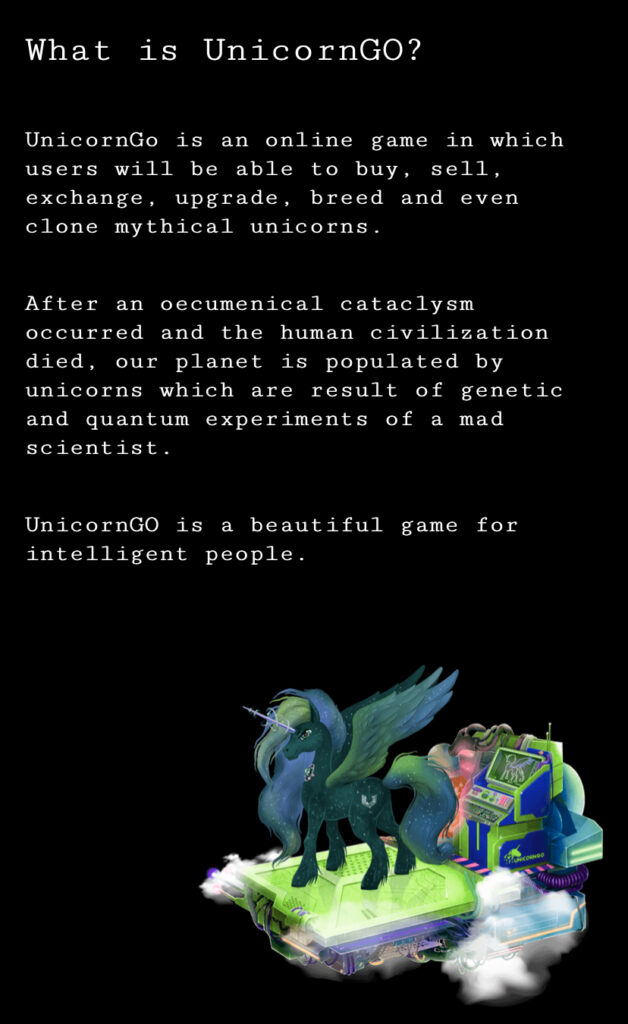 Is it possible to play the game already?
No, there is a pre-sale stage now and the game itself will be launched a few weeks later.
The beta-version of UnicornGo was released 3 years ago and now the game is being transferred from beta to the main functional version, and unicorns are moving to a new reality.
What makes you think the game will be a success?
From the very beginning, UnicornGo aroused huge interest from the crypto community all over the world. Now, with a lot of new features, multichain and NFT unicorns we expect much more interest and a significant increase in the price of tokens. We consulted with an art expert, and he admitted that the man had not yet made such art, i.e. recognized its uniqueness and it's comparable to the Oscar in the film world.
Is this game for kids or adults?
UnicornGo is recommended for people of all genders and ages of 8+. It will both provide aesthetic pleasure and give you some practical bits of knowledge in an easy and interesting form. Real geneticists work on its creation, with the help of super-programmers and animation artists converting the natural inheritance mechanisms of certain qualities into blockchain code, which gives hereditary properties to stylish crypto-unicorns.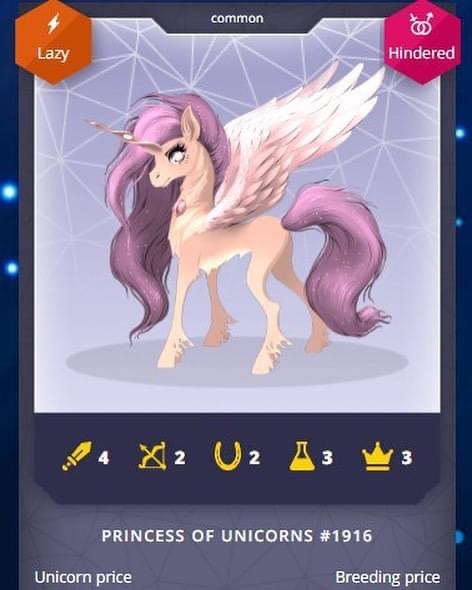 Why you call it a Multiverse?
Because it is not only a real universe with different planets to visit, but also, we have created innovative technology that allows us to combine different blockchains. That is, in the future, users will be able to enter the game not only through the Binance network, but also Ether, Bitcoin, and others. In addition, we implemented the Unreal Engine.
What devices will be available to play the game from?
We develop the game at once for all devices, computers, tablets, and cell phones, both for iPhone and Android.
Ok, what users will need to start the game?
They will need to purchase our StarBerry tokens and season pass, after that they can purchase unicorns, land (which is also mining the StarBerry tokens), and other in-game resources and start to pair their unicorns and get offspring, create their own clans, compete in tournaments, try their luck in the card game and do a lot of funny and interesting things.
How to purchase StarBerry tokens?
We use the Binance blockchain now, so to purchase our tokens, users need to use the Binance chain directly. Another option is to connect the Binance chain to the MEW wallet. We did create the full instruction on how to buy the tokens to make it easier for our users. You can view the instructions here.
Please tell us about the bonuses for pre-sale participants
Well, every pre-sale participant with purchasing a package of StarBerry tokens will get free access to the game and one unicorn from the "Warriors of Light" limited collection. These unicorns are NFT tokens with a lifetime referral link embedded in them and they will never appear again. Pre-sale of tokens will last only 18 days, with every 2 days there will be an increase in the value of tokens, and the percentage of referral bonuses will decrease.
Learn more about UnicornGo at https://unicorngo.pro
Discord: https://discord.gg/nxkrf2wY